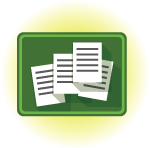 Tiwri is a cloud platform that lets multiple users jointly develop technical, reference, or user documentation using Dr.Explain as an editor application.
Several technical writers using Dr.Explain can work simultaneously on any project stored at Tiwri. Tiwri manages any changes, prevents collisions, ensures data consistency, and enables easy teamwork.
Moreover, when the documentation is ready, you can publish it on the Tiwri cloud server directly from Dr.Explain in two clicks. To publish your documentation online, you don't need to deal with web hosting settings, write webpage code, or configure FTP access.
Your online documentation will have the unique address <something>.tiwri.com. If you want the documentation to be part of your website, you can use your domain name (for example, help.<your_domain>) instead.